National Consumer Postal, Telemarketing and Email Database
220 Million Individuals
114 Million Telephone Numbers
110 Million Households
140 Million Opt in Emails
---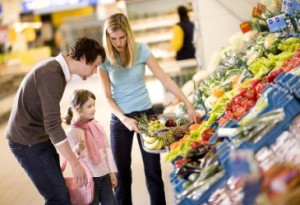 Sources:
Multi-sourced national consumer mailing list and data-enriched consumer information product of transaction and response-driven elements that are demographically selectable for any marketing communication program from list generation to customer database enhancement. It contains actionable information on nearly 110 million households and 220 million individuals brought together "relationally" from pivotal file sources used for demographically selectable items at the individual, household and area level.
---
Facts: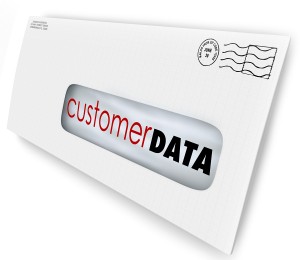 This Consumer file takes advantage of being processed against our in-house Change of Address and Postal Optimization products, which are run by its own proprietary CASS Certified Software. This database is updated monthly with ever growing demographic, household and individual counts. In addition to standard selections covering Exact Age, Household Income and presence of Children, we are proud to present a complementary behavioral information component that is a 60 million household subset compiled from response surveys and interactive sources. This segment will serve to complement our data enhancement and list rental services by introducing psychographic data that defines the lifestyle characteristics, behavior and product interests of individuals whose social roles, activities, hobbies and habits can be matched to a specific offer and provide insight into their purchasing likelihood. Our Database is a comprehensive and robust data solution for target marketing services.
In addition to the many selections outlined below, any of the consumer file can be output for Postal, Telemarketing and Email campaigns. Or can be used for any combination of these.
When you purchase any or all of the databases with any output, the data is transferred to you or your mailing house or email deployment firm for use.
Telemarketing files are sent net of the (DNC) Do Not Call file as regulated by the Federal Government.
If you are seeking names on the DNC file for telephone use, a copy of your (SAN's) Subscribers Account Number, current and issued by the Federal Trade Commission must accompany your order.
All Emails are opt in and compliant with the Federal Governments CAN-SPAM act of 2003, as regulated by the Federal Trade Commission.
There are 5 Levels of Data that can be selected in addition to the standard of Name and Address: Each is price specific by Level, they are:
Selection Level 1:
Address Type,
Basic Ethnic Code,
Dwelling Type,
Estimated Age,
Estimated Income,
Estimated Wealth Indicator,
Gender,
Homeowner Type,
Household Composition,
Longitude and Latitude,
Length of Residence,
Marital Status,
Median Home Value,
Median Income,
Median Years in School,
Multi Family Dwelling Unit,
Nielsen County Code,
Oldest Age at Address,
Percent Black,
Percent Hispanic,
Property Type,
Title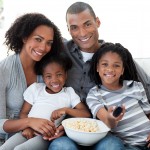 Selection Level 2:
Children by Age and Gender,
Number of Children,
Occupation Type,
Presence of Children
Selection Level 3:
Adult Dating Services,
Apparel Interest,
Athletic Lifestyle,
Auto Interest,
Blue Chip Lifestyle,
Cable Internet Services,
College & Higher Education,
Computer Product Interests,
Country of Origin,
Cultural Lifestyle,
Date of Birth,
Debt Consolidation Interests,
Do-It-Yourself Lifestyle,
Domestic Lifestyle,
Estimated Home Value,
Fitness Lifestyle,
Good Life Lifestyle,
Health & Fitness Interests,
Home Improvement Interests,
Insurance Interests,
Internet User,
Investor Interests,
Language Preference,
Membership Club Interests,
Military,
Month of Birth,
Occupation,
Online Auction,
Opportunity Seeker,
Outdoors Lifestyle,
Premium Ethnic Code,
Presence of Email Address,
Religion Code,
Surveys & Sweepstakes Interests,
Technology Lifestyle,
Telecommunications SVC Interests,
Travel Interests,
Weight Loss Interests
Selection Level 4:
Bank Credit Card,
Finance Company Credit Card,
Gas Credit Card,
Mail Order Donor,
Mail Order Buyer,
Mail Order Responder,
Miscellaneous Credit Card,
Retail Credit Card,
Standard Specialty Credit Card,
Niches & Super Niches,
Travel Credit Card,
Upscale Retail Credit Card,
Upscale Specialty Credit Card
(Lifestyle Clusters)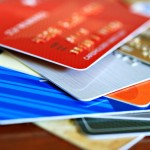 Selection Level 5:
Revolving Debt,
Summarized Credit Scores,
IPA (Income Producing Asset),
Collectability Score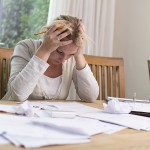 Responder Interest for:
Books/Magazines,
Cats,
Contributors,
Collectibles,
Computers,
Cooking,
Crafts,
Credit Cards,
Decorating,
Dogs,
Do-It-Yourself,
Finance,
Gardening,
Golf,
Health & Fitness,
Holiday,
Home Electronics,
Mail Order Buyers,
Mail Order Fashion,
Music Videos,
Needlework,
Outdoors,
Quilting,
Reading Books,
Sewing,
Sports,
Mail Order Buyers,
Sweepstakes,
Travel,
Woodworking,
Health Cooking & Nutrition,
Fitness,
High Tech Electronics
Magazines For:
Active Families,
Adult Health,
Beauty & Fashion,
Book Buyers,
Children's Health,
Computer/Internet,
Cooking,
Crafts,
Decorating,
Do-It-Yourself or Home Improvement,
Empty Nesters,
Fitness or Exercise,
Gardening,
Gourmet/Fine Foods,
Health Ailments,
Mail Order Buyers,
Multi-subscriber,
Nutrition or Diet,
Sewing, Knitting, Needlework,
Spanish Speaking
Subscribers to:
Travel,
Woodworking,
On-Line Buyers,
Adult,
African American,
American History,
Apparel – General,
Apparel/Accessories,
Apparel/Children's
Apparel/Men's,
Apparel Men's Fashion,
Apparel/Women's,
Apparel/Woman's Fashion,
Asian,
Auto/Auto Racing,
Auto/Trucks,
Automotive – General,
Aviation,
Bargain Seeker,
Beauty,
Bible/Devotional,
Birds,
Book Buyer,
Business,
Business/Home Office,
Catalog Buyer,
Charitable Donor,
Children/Family,
Children/Family Teen,
Children/Family Young,
Collectables,
College,
Computers,
Continuity Buyer,
Cooking Crafts – General,
Crafts/Crochet,
Crafts/Knitting,
Crafts/Needlepoint,
Crafts/Quilting,
Crafts/Sewing,
Credit Card User,
Culture/Arts,
Current Events,
Do It Yourself,
Dollars Spent Recently,
Electronics,
Fiction,
Gambling,
Games,
Gardening/Flowers,
Gay/Lesbian,
Gift Giver,
Gourmet Foods/Cooking,
Grandparents,
Health,
Health/Diet,
Health/Fitness & Exercise,
HighTech,
Hispanic,
History,
Hobbies,
Home Decorating and Furnishings,
Home Living,
Horses,
Humor/Comics,
Inspirational,
Internet,
Internet Access,
Internet Buyer,
Magazine Subscriber,
Magazine/Book Buyer,
Motorcycles/ATVs,
Music,
Nonfiction,
Ocean/Beaches,
Opportunity Seeker,
Outdoor Sports Outdoors/Boating & Sailing,
Outdoors/Camping & Hiking,
Outdoors/Hunting or Fishing,
Personal Finance,
Personalized Items,
Pets – General,
Pets/Cats,
Pets/Dogs,
Photography,
Politically Conservative,
Politically Liberal,
Rural/Farming,
Science,
Science Fiction,
Seniors,
Sports Products,
Sports/Baseball,
Sports/Basketball,
Sports/Biking,
Sports/Football,
Sports/Golf,
Sports/Hockey,
Sports/Running,
Sports/Ski,
Sports/Soccer,
Sports/Swimming,
Sports/Tennis,
Stationary,
Sweepstakes Buyer,
Tobacco User,
Total Dollars Spent,
Number of Orders,
Travel – General,
Travel/Cruise,
Travel/Recreational Vehicles,
Travel/US,
TV/Movies/Video,
Wildlife/Environment,
Woman