Foreclosure Mailing List
Updated Daily.
Notice of Default and Lis Pendens, Property Auctions, Notice of Foreclosure mailing list and Sheriff's sale.
Bank Owned REO properties. Filtered by Date filed, Mortgage Amount, Lender Name and much more.
Telemarketing lists available for an additional charge.
Quantity Discounts Available.
---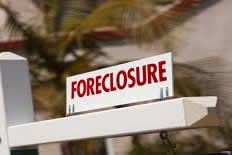 This foreclosure mailing list is compiled on a DAILY basis from County Courthouses and other jurisdictions across the United States. Foreclosures are still happening every day in America. Although they reached a peak of over 2 million households in 2011 there will be over 1 million per year in the foreseeable future.
1. Pre-foreclosure Mailing List: Homeowners that have failed to make their monthly mortgage payments and have been asked by the lender through the County court to either make up the late payments or the County sheriff or a trustee will be asked to schedule an auction of the property. Pre-foreclosure notifications are also known as NOD's or Notice of Defaults and LIS Lis Pendens.
2. Foreclosure Auctions: Homeowners that have fallen behind on mortgage payments and the lender has asked the County government to auction the property on a specific date. Foreclosure auction notifications are also known as NTS's Notice of Trustee Sales, NFS Notice of Foreclosure Sales and Also Sheriff's Sales.
3. REO: These are homes that have gone to County Auction and the highest bid was not accepted by the lender and therefore reverted back to the lender's ownership. The term is an internal bank jargon for Real Estate Owned.
TIMELINES DIFFER FROM 28 DAYS TO 368 DAYS STATE TO STATE.
SOME STATES DO NOT ISSUE PRE-FORECLOSURE NOTICES BUT GO STRAIGHT TO SETTING AUCTION DATES.
The Foreclosure Mailing List contains (where available) the following information. Homeowners name, Property address, Auction date, Auction time, Trustee name, Trustee address, Trustee phone, Foreclosure Document type, Property details, square feet, number of bedrooms, number of bathrooms, year built, estimated market value (high and low) Lender name, Lender address, Lender phone. Document type and date filed.
Telephone appends to the database is about 15% net of the Do Not Call list. Phone numbers are not appended the until order is placed. Quantity will not be available until after append process. All phones will append at a rate of 25% or higher depending upon geography.