Email Verification and Validation
Traps, bounces and blacklists. There are real consequences to bad email list quality.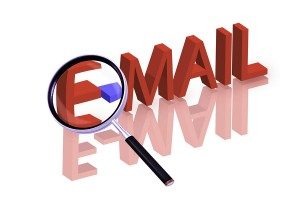 Lead Dog Information understands that the success of the email campaign is largely dependent upon the cleanliness email address file. One of the ways to improve data hygiene is by verifying and removing bad email addresses with email list hygiene.
Lead Dog Information offers email verification solutions that instantly identifies whether an email address is valid and deliverable. With industry leading technology and unparalleled speed and accuracy, you know whether an email address is accurate before mailing to it.
Our solution works by performing multiple checks on the syntax, domain, mail server and account. All validation occurs in real time, meaning no database lookups. This email verification process can be done at the point of collection or in bulk on an ad hoc basis.
By validating email addresses, you can ensure your messages reach the intended audience quickly and effectively. This ultimately leads to improved email marketing performance and a greater return on investment.
Benefits of email verification:
Keeps your email lists free of harmful, invalid email addresses
Maintains sender reputation with Internet Service Providers
Boosts email marketing campaign performance
Get a Price quote by calling 951-402-3950 or text to 561-702-7661.